Block
A network of experimental mixed plantation
Block
A network of experimental mixed plantation

The main objective is to establish a long-term network of experimental mixed plantations called FORMIX to better understand the effect of the mixture on forest productivity and their resilience to climate change in different stationary conditions. The field trials part of this network must focus on the manipulation of plot species composition while being compatible with the mechanization of forestry operations, thereby allowing to reconcile scientists and forest managers on a same project

Adopting a common charter for mixed plantation protocol between partner organizations is a precondition to create an experimental network. The application of a precise list of principles makes it possible to compare the annual growth rate between each experimental site and thus to identify the best solutions for tree species composition or stand density. The charter must meet the TreeDivNet expectations in order to have the opportunity to apply to the largest network of biodiversity experiments worldwide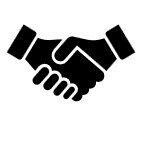 This document is designed in the framework of the COMFOR project's scientific partnership on the installation of mixed plantations in Portugal, Spain and France. Beyond this initial collaboration, any organization is welcome to join the FORMIX network and strengthen its scientific interest. The partnership is not subject to a legal framework but is based on the premise that those involved will apply the present common charter and protocol. A steering committee formed with the core of researchers will ensure compliance with the stated principles and therefore the comparability of the shared data
Interested in joining the network?
1.      Please read the following protocol describing the rules and principles to respect when designing your experimental plantation.
2.      Contact us if you need help to create your own mixed plantation design or validate your workplan.
3.      Once the experimental plot has been established, please send us a description sheet of your plantation using the following template.